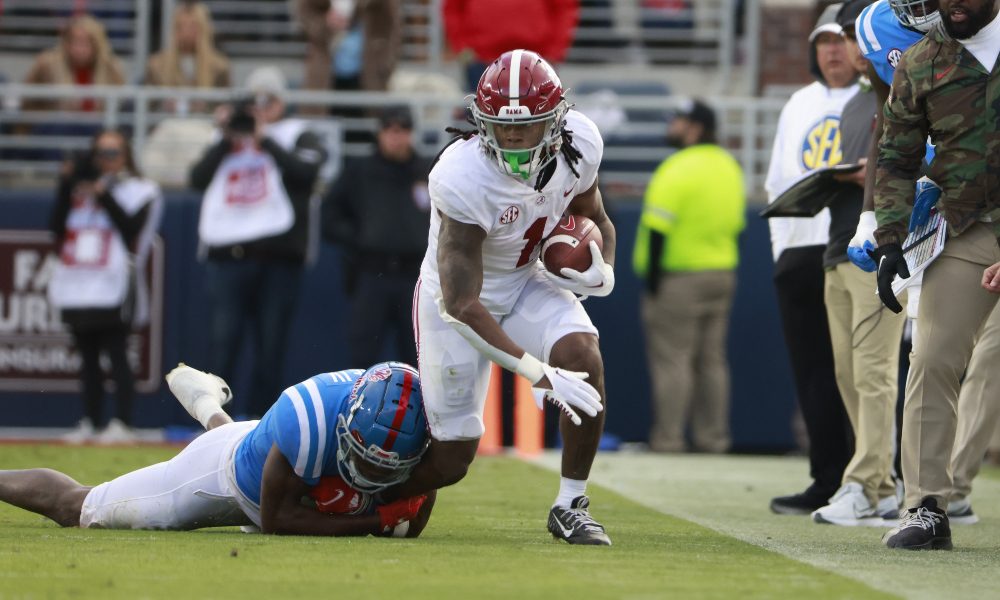 The transfer portal may see a decrease in entrances under new NCAA guidelines aimed at players seeking to transfer for a second time and gain immediate eligibility.
The NCAA voted Wednesday that students seeking to transfer for a second time must meet the following criteria and no other criteria will be considered:
– A demonstrated physical injury or illness or mental health condition that necessitated the student's transfer (supporting documentation, care plans and proximity of the student's support system will be considered), or
– Exigent circumstances that clearly necessitate a student-athlete's immediate departure from the previous school (e.g., physical assault or abuse, sexual assault) unrelated to the student-athlete's athletics participation
Alabama football has benefited from the transfer portal in the past. It has also lost some talent to it. Nick Saban recently stated he feels the portal makes it easier for teams to rebuild and makes it harder to sustain success.
"In this day and age of football, we're going to see more and more because you can get well in the transfer portal as TCU did," Saban said. "You can change your entire team relative to the guys that you get in the portal…We all try to do a great job of recruiting and get young players, but when you take players out of the portal, you're getting older and more seasoned guys who may be more ready to contribute to the team. If you can get those guys to buy into the culture on your team, then you got a chance to really be successful. This is going to happen more and more."